Boilers and Heat Exchangers
Hauser Bros. has the fully trained, skilled, and manufacturer-certified installers and technicians to service, repair and maintain your boilers, heat exchangers, and burners. These include steam or hydronic hot water boilers and heat exchangers. We conduct service, maintenance, and repairs on National Board Stamped Boilers and Pressure Vessels  to maintain boiler system standards and insurance requirements. These services include:
Inspections
Cleaning and overhaul (Annual schedule recommended)
Maintenance contracts
Burner tuning
Emergency repairs
Tube replacements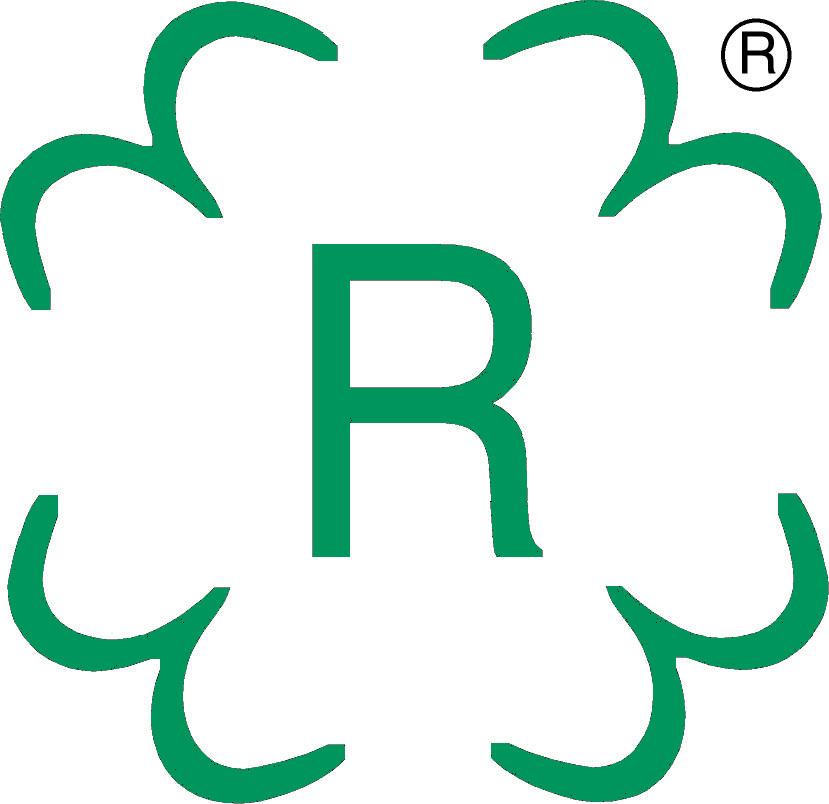 An R Stamp is required to keep your boiler up to standards set by the National Board. It is also a regulation as mandated by the New York State Department of Labor. For customer safety and protection, it is required to have R Stamp certified work conducted on your boilers.
Companies that are based within New York State should be additionally mindful of the following regulation, as specified by The New York State Department Labor Law (New York Industrial Code Rules 4 and 14):
§ 14-3.2   General rules for repairs.

     (a)   Authorization.   (1)   Repairs to boilers shall be performed by an organization in possession of a valid National Board or New York State Repair Certificate of Authorization and/or a valid ASME Certificate of Authorization. The repair organization shall have a documented quality control program containing a description of the scope of work it intends to perform with supporting welding procedures and qualification reports in accordance with section IX of the ASME Code. Welded repairs of a routine nature as specified in paragraphs (c)(1) through (9) of this section may be performed without stamping by the repair organization of the boiler (Fig. 14-3 b) or signoff of the repair form by the insurance company inspector. Our fully-stocked warehouse is your assurance of a rapid resolution and reliable uptime for any emergency condition.
Source: https://labor.ny.gov/workerprotection/safetyhealth/sh14.shtm#14.11.
---
Service, Repair & Reconditioning
Our technicians are trained and certified in every aspect of boiler repair, service and reconditioning. Hauser Bros. owns and has on-hand all specialized tools and equipment, which distinguish us as professionals. These tools includinge, but are not limited to:
Tube augers
Pullers
Tuggers
Rollers
Cleaners
Specialized burner combustion analyzer kits
Fuel source switchover

---
Reconditioning & Tube Replacement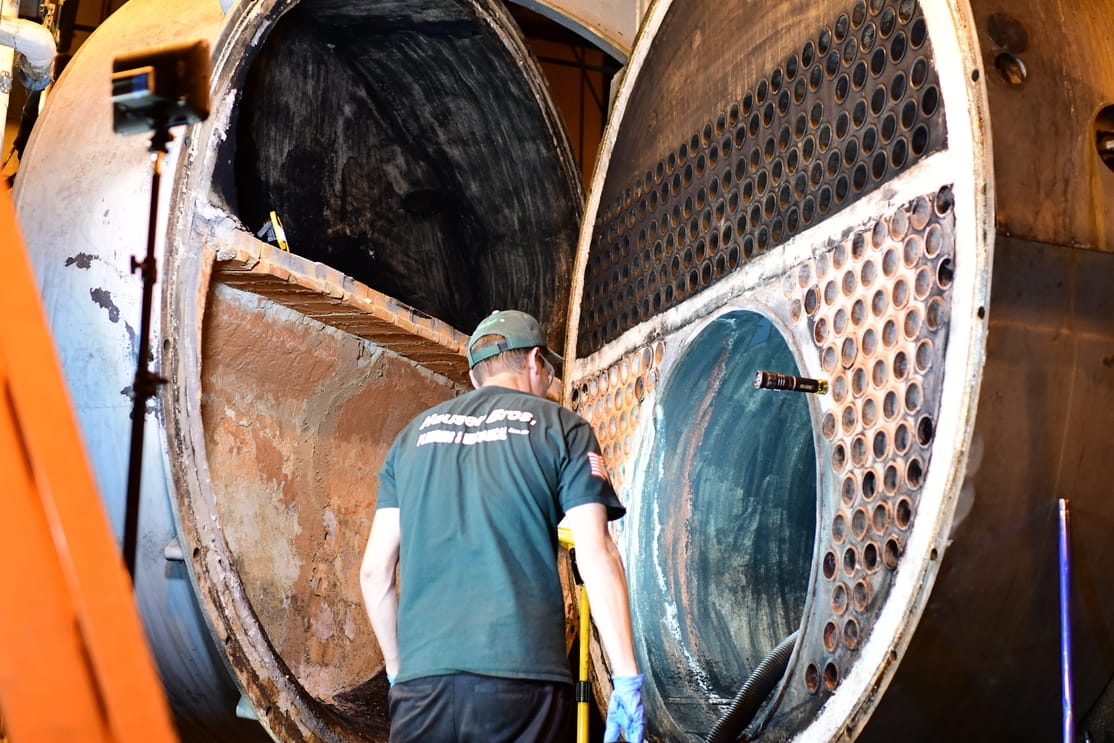 Hauser Bros. boiler reconditioning services manage the complete reconditioning process. We evaluate all essential components and when required we perform tube replacements, install new casings and insulation, and we can install new refractories. Refractories are one of the most overlooked, and yet most important components of boiler systems. We can also provide level control replacements, new wiring, and new gaskets. We'll even get your boiler a new paint job!
Contact Hauser Bros., Inc. for all your boiler and heat exchanger needs.

---
Burners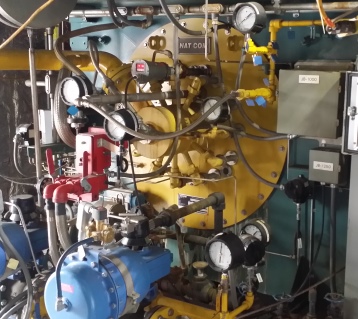 Oil and gas steam heating is one of the oldest types of commercial heating systems. The units use fossil fuels to boil, condense and then pass steam through pipes to heat a building. These are among the least efficient units because they require a longer time than most other heating systems to circulate through a structure. The building's boiler must heat first before warmth can be produced and circulated.
Natural gas
Fuel oil
Propane
Methane
Contact Hauser Bros., Inc. for all your commercial heating system needs.
---
Burner Tuning
Boiler Burner tuning is probably the most important maintenance item we perform. It is typically performed during inspection and/or maintenance of a boiler. It's essential to adjust the boiler's air-to-fuel ratio to achieve maximum combustion efficiency for an effective heat transfer from the fuel into usable heat. We recommend periodic boiler tuning and adjustment by our skilled service technicians for boiler efficiency.
Whether it's natural gas, fuel oil, propane, methane or coal, you can be assured that Hauser Bros. Inc can handle your company's burner tuning needs.
---
Burner Fuel Changeovers
At what point does it become most cost-effective to make a burner fuel changeover? Is the option already built into the burner? When is hook-up to gas lines worth undertaking and when is it best postponed? Hauser Bros. Inc. can help you evaluate these and other key issues in your quest for a different burner fuel. An important consideration is that the changeover should be done during the summer months to limit the disruption, which can last several weeks. It is most cost-effective to do when the burner or heating plant needs replacement or updating.
An example would be here:

https://labor.ny.gov/workerprotection/safetyhealth/sh14.shtm#14.11.
---