Trucking, Rigging and Equipment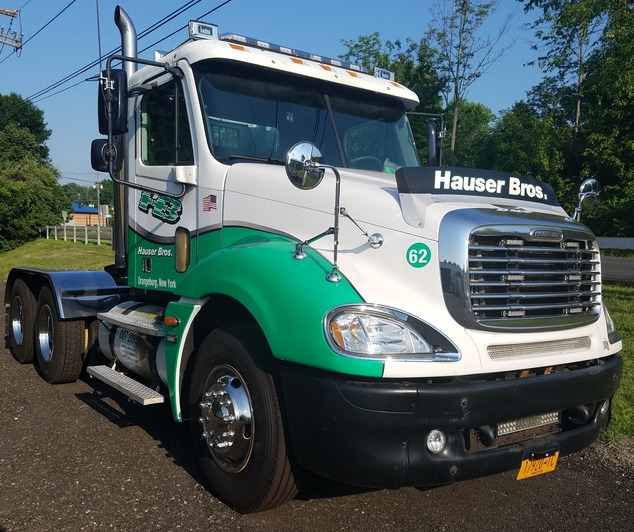 Hauser Bros. is your trucking, rigging and equipment experts. You can depend upon Hauser Bros. to provide insured NYS DOT/OSHA-certified trucks, trailers, drivers, and riggers for all your trucking driving and rigging needs. 
When it comes to rigging and lifting, Hauser Bros. performs all its own rigging services. Our journeymen and apprentices are trained and skilled in all aspects of rigging and lifting services.
Hauser Bros. has available on site equipment for your needs:
Tractor Truck
Tractor Trailer
Stake Body Truck with Knuckle Boom Crane
Standard Stake Body Truck
Welding Truck(s)/Rig(s)
Diesel Articulating Manlift
Electric Manlift(s)
Yard Crane
Shooting Boom Forklift
Propane Forklift(s)
Gasoline Forklift(s)
Air Compressor(s)
Aluminum Gantry(s)
Electric Hoist(s) and Winch(s)
Sling(s) / Choker(s) / Shackle(s) / Clamp(s) / Trolly(s) & Block(s)
Chain Hoist(s), Lever Hoist(s), & Puller(s)
Hand Truck(s), Dolly(s), and Jack(s)
Skate(s) & Roller(s)
Case Jack(s)
Hydraulic Jack(s) and Spreader(s)
Hydraulic Torque Wrench
Traffic Barricading and Signage
Material Handling Lift(s) and Jack(s)