Parts and Materials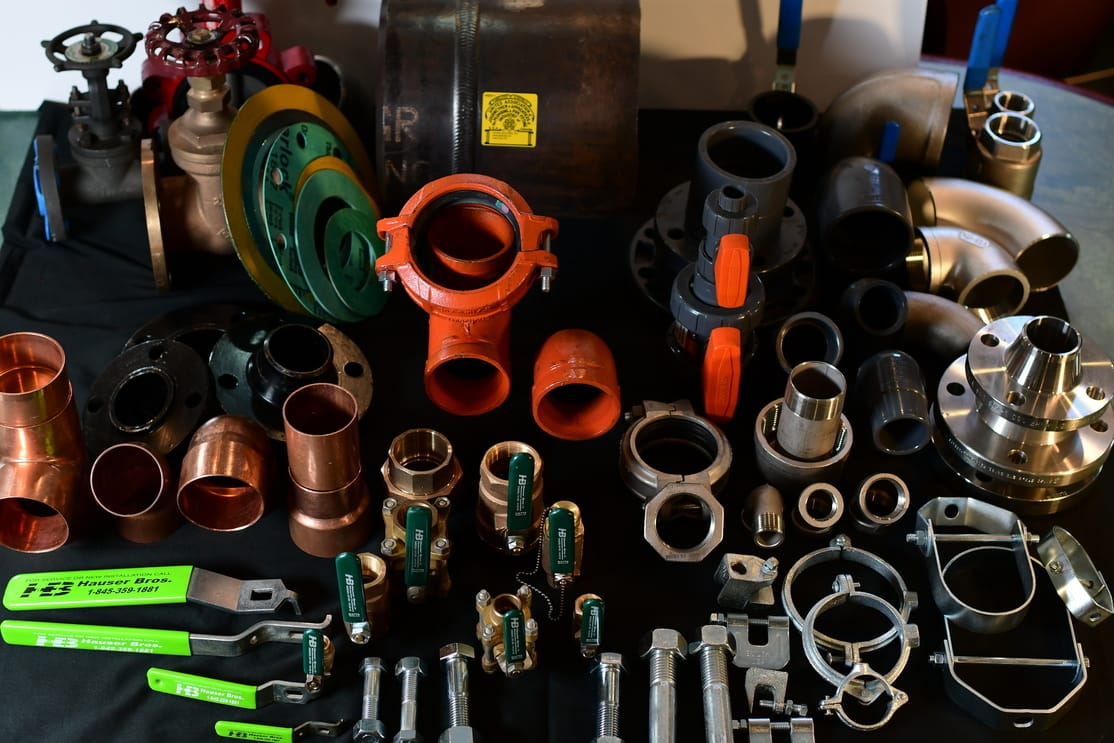 Our fully stocked warehouse is equipped with all types of pipe, valves, fittings, and structural metals, which supports all our construction projects, as well as our emergency service available 24/7.
In addition, many of our clients and partners rely on the Hauser Bros. shop, because it both supports Hauser Bros., and provides parts, materials and service to many other local businesses in our area. We have also provided many of our competitors with the materials from the same warehouse.
Some supply houses don't have some of the materials that we hold. Our fully-stocked warehouse is our assurance to you, the customer, of a rapid resolution and reliable uptime for any emergency condition.
Pipe, Valves, Fittings, Nipples and Flanges
Carbon Steel (Schedule 10/40/80) | Butt Weld | Socket Weld | Threaded | Groove | Flanged
Stainless Steel (Schedule 10/40) | Butt Weld | Socket Weld | Threaded | Groove | Flanged
PVC - CPVC (Schedule 40/80)
Copper Tubing / Sweat / Pro Press Fittings / Groove
Stainless Steel Tubing, Tube Fittings, and Tube Valves
Cast Iron
Ductile Iron
Repair Couplings and Repair Clamps
Brass-Pipe, Valves, Fittings, Flanges and Nipples
Structural Steel - Carbon Steel | Stainless Steel | Aluminum
Pipe Hangers, Supports and Hardware
Bolting and Anchoring
Flange Gaskets and Gasketing