Plumbing and Process Piping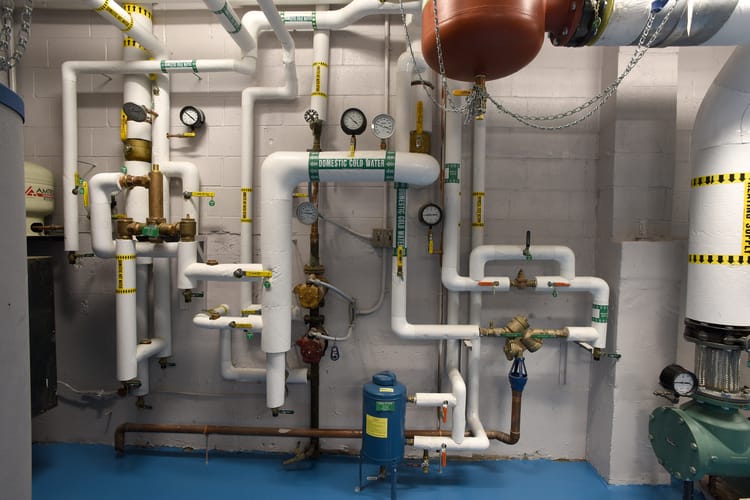 Hauser Bros. is a licensed professional expert in the trades of plumbing and process piping. We offer new installations, full-service maintenance, repairs and contracting of plumbing and process piping. Our sales people have developed lasting relationships with our customers. They are detail-oriented and have a professional attitude that enables them to work independently and within our team. Installation and service go hand in hand. The Hauser Bros. team has a proven record of problem solving and leadership skills. Our product and vendor knowledge are unrivaled. Turn to Hauser Bros. for:
Water Heaters
Pumps
Backflow Preventers
Pressure Reducing Valves and Regulators
Natural Gas, Propane, Methane, and Fuel Oil Piping
Sanitary Sewer/Vent/Storm and Rainwater Systems
Domestic Cold and Hot Water Systems
Water Mains
Utility Piping
Sewers
Domestic Hot and Cold Water
Water Filtration

Parts

---
Backflow Prevention Testing and Certification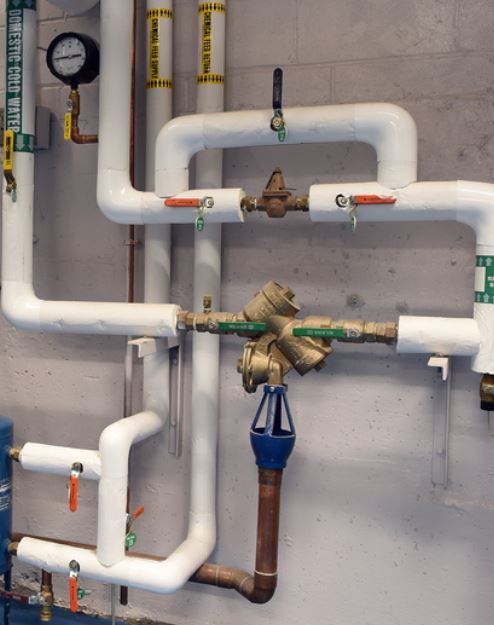 Hauser Bros. is fully licensed and certified to sell, install, service, repair, test and authorize all types of backflow prevention devices that stop the undesirable reversal of water flow that results in of possible introduction of pollutants into the distribution pipes of your potable water supply. As certified backflow prevention specialists, Hauser Bros. remediates these backflow situations.
Hauser Bros. cover all aspects of backflow prevention, including:
Testing and Certification
Sales and Service
Repair

Parts 
Contact Hauser Bros., Inc. for assurance of quality and consistency, in handling all your backflow prevention testing and certification needs. 
---
Hot Water Heaters
Hauser Bros. Inc. sells, installs, and services commercial hot water heaters, including but not limited to those that utilize tankless/heat-exchanging methods, natural gas- fired, propane-fired, and electric systems with standard and high-capacity ASME-certified tanks.
We conduct work on all major brands of hot water heaters.

---
Natural Gas and Flammable Fuel Piping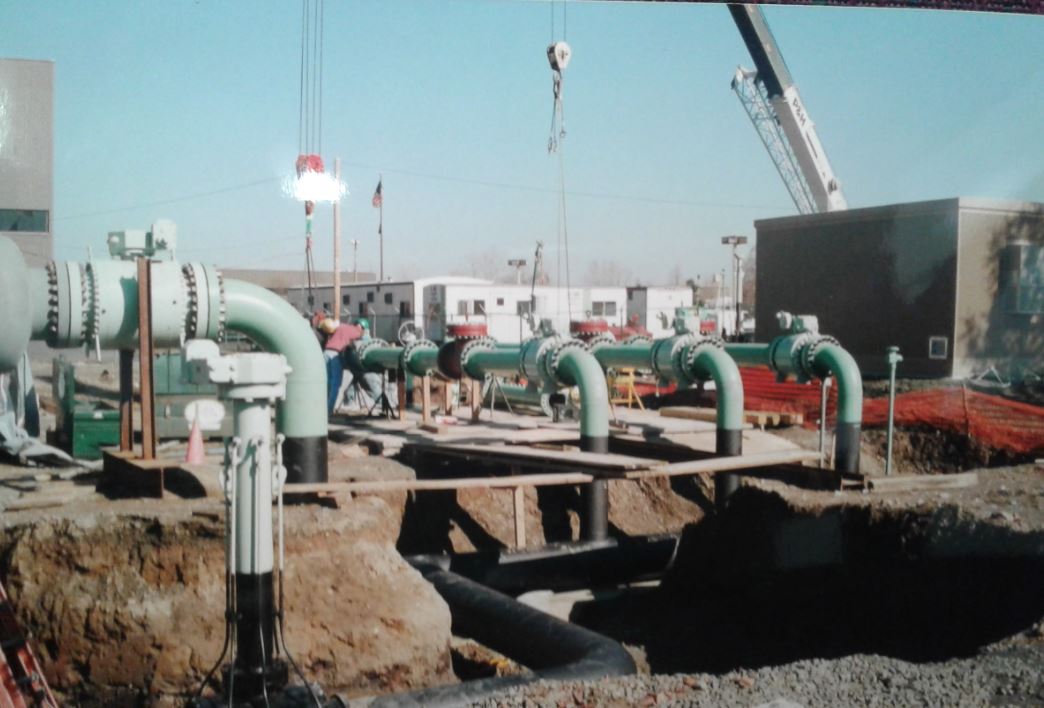 Hauser Bros. Inc. specializes in natural gas and flammable fuel piping. Our licensed plumbers, fitters and welders are professionals in the installation of all materials or tubing that convey liquids and fuel gases, including gases with , and has a degree-of-hazard ratings in health, flammability, or a Class 3 and or Class 4 reactivity (as ranked by fire codes). We are experienced in pressure regulators, overpressure and low-pressure protection systems, ruptures, and backpressure protection. Our fully-stocked fabrication shop and warehouse is your assurance of a rapid installation, resolution, and reliable uptime for any emergency condition.
Many of our customers rely on Hauser Bros. to provide inspection reports for high-pressure natural gas systems. We ensure that It is imperative that these reports are developed on a consistent basis, to ensure provide the ongoing safety of for each facility.
Hauser Bros. provides gas piping for these applications:
Buildings
Powerhouses
Regulating stations
Distribution stations
Factories

---
Sewage & Wastewater Treatment Plants & Pumping Stations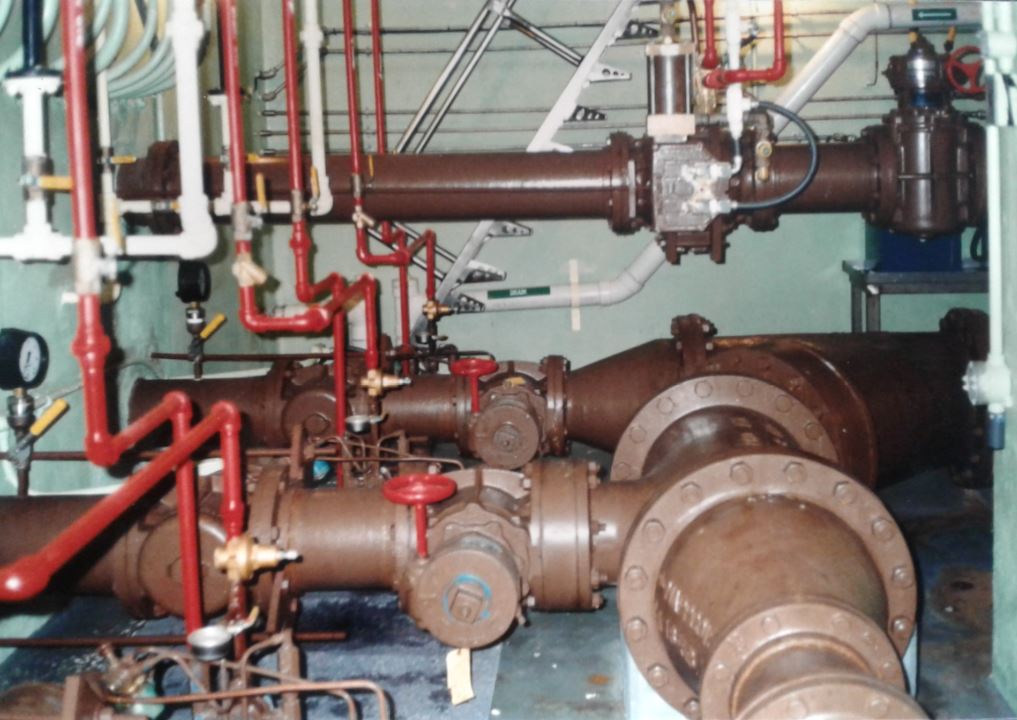 Hauser Bros. has performed numerous large projects and emergency repairs on a 24-hour call service basis since our founding in 1953. We have become an expert in the sewage and wastewater treatment plant industry. Our track record speaks for itself. Over the course of decades, Hauser Bros. has built up a vast network of resources designed to conduct wastewater, sewage treatment, and pumping station work.
We can address all the issues associated with the plant and intermediary pumping stations involved in the transfer and/or treatment of sewage and wastewater, including:
Gravity and Forced Main Sewers
Wet Wells
Digester Units
Sludge Tanks and Piping
Plant Water Piping
Polymer Piping
Centrifuges
Rag Squeezers
Pumps
Valves
Actuators
Our track record speaks to our core knowledge of best practices and the importance we place on keeping abreast of new environmental trends and legislation.

---
Process Piping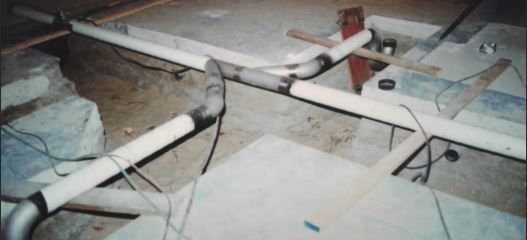 Process piping is specially designed to meet health and safety standards while it satisfies the needs to consistently move fluid, gas or solid materials through each manufacturing process. Hauser Bros. specializes in every aspect of process piping. Our licensed plumbers, fitters and welders are experienced with all types of biopharma, chemical and food processing systems, and other process-intensive applications. Our fully-stocked warehouse is unrivaled. Hauser Bros. has decades of experience in performing sales, installation, service, and replacement operations for:
Medical Gases – Clean for Oxygen Service Piping
Vacuum Piping Systems
RO/DI Water Systems
WFI/Purified Water Systems
Clean Steam Systems
Automatic Orbital Welding
Chemical and Acid Waste Piping Systems
Chlorine Piping Systems

---
Piping and Plumbing Installation Materials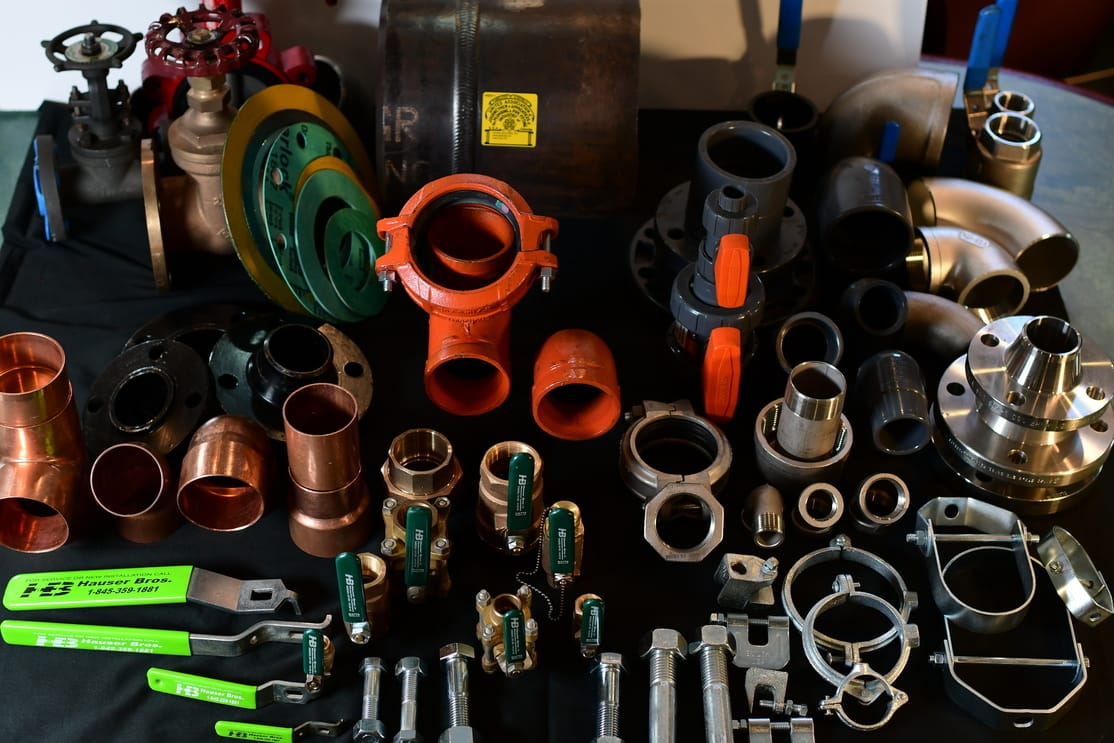 Hauser Bros. provides piping and plumbing installation using these materials:
Carbon Steel
Galvanized Steel
Stainless Steel (304 and 316)
Ductile Iron
Cast Iron
Copper
Brass
PVC / CPVC Schedule 40/80
Polypropylene
PVDF
Teflon
Fiberglass
Carpenter 20
Inconel ®
Nickel
Glass
Drop by Hauser Bros., and pick up your pipe valves and fittings for all your needs, that are in stock.

---